Venice summer school 2019: Mechanism in development and evolution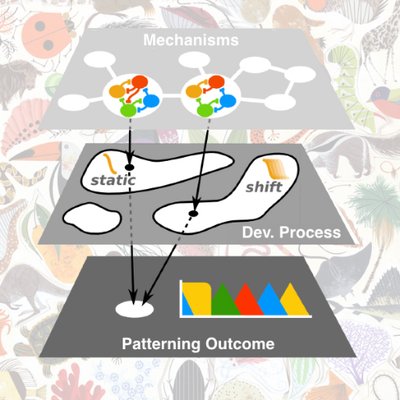 Dal 26 al 30 agosto, a Venezia si terrà una summer school sull'evo-devo: la deadline per la registrazione è il 15 aprile
Venice summer school 2019: Mechanism in development and evolution
26-30 August
Venice
Registration deadline: 15 April
Abstract submission deadline: 15 April
 
Understanding organismal development and its evolution has been one of the biggest challenges for biology since its earliest beginnings. It is the central aim of developmental biology to elucidate the mechanisms underlying pattern formation and morphogenesis. By extension, evolutionary developmental biology (evo-devo) is also considered a "mechanistic science." But what exactly is meant by "mechanism" in these contexts? What is a developmental mechanism? What is a "mechanism" in developmental evolution? How do these "mechanisms" contribute to evolutionary change? The answer to these fundamental questions is far from clear. And yet, clarity on this foundational conceptual issue is essential for research progress, not only in development and evolution but far beyond, as the nature of the term "mechanism" determines the questions we ask and the explanations that are accepted as valid in disciplines across the life and cognitive sciences.
We have gathered a select group of world-leading empirical investigators and theoreticians from the field of developmental biology and evo-devo together with modelers and philosophers of biology to discuss what "mechanism" means, and what kind of properties the concept should incorporate to guide productive new research and the integration of developmental biology and evolutionary theory. This integration lies at the very heart of modern biology. Its relevance transcends the scope of evo-devo, since an understanding of the mapping from genotype to phenotype through metabolism, physiology, and development is also crucial in other fields, such as the genetic study of complex disease, or organismal behaviour.
This EMBO|FEBS Lecture Course is mainly aimed at early-stage (PhD or postdoc) empirical and theoretical researchers with a general background and interest in developmental and/or evolutionary biology. More senior investigators are welcome to apply as well. Exceptions can be made for motivated masters students. Participants of previous Venice Summer Schools in Evo-Devo are expressly encouraged to reapply as this course has an entirely different topic. The EMBO|FEBS Lecture Course will equip participants with the conceptual tools to engage in a productive discussion of the notion of "mechanism," and to relate this notion to their own research questions and explanations.