Macroevolution: Diversity, Disparity, Contingency: Essays in Honor of Stephen Jay Gould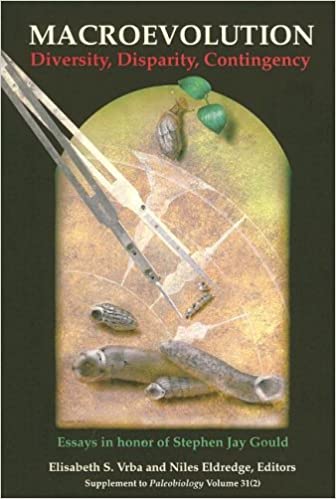 il volume dedicato al compianto S.J. Gould curato da Vrba, Elisabeth S. and Niles Eldredge
Già segnalato nei consigli di lettura di Pikaia, ripropongo il volume dedicato al compianto S.J. Gould curato da Vrba, Elisabeth S. and Niles Eldredge:
Macroevolution: Diversity, Disparity, Contingency: Essays in Honor of Stephen Jay Gould. Distributed for the Paleontological Society. 210 p., 42 figures, some in color. 7 x 10, 2005
Stephen Jay Gould (1941-2002) was one of the most prominent scientists of recent decades, a man whose expertise ranged from paleontology to evolutionary theory and the history of science. He was an unabashedly popular figure, attracting standing-room-only audiences to his lectures at Harvard and around the world. In his monthly Natural History columns and innumerable articles and books, Gould made evolution interesting in a way that hardly anyone—since the time of Darwin and Huxley—had been able to do.
In Macroevolution, major themes of Gould's work are reassessed in light of new research by his contemporaries. The book includes original essays by such noted scholars as Niles Eldredge, Richard Fortey, and Lynn Margulis on heterochrony, disparity, and macroevolution, stasis and the dynamics of evolutionary change, and mass extinctions. Fourteen essays provide an expansive overview of contemporary evolutionary theory. Macroevolution is a unique tribute to Gould that will be a valuable educational resource for students, teachers, and anyone interested in the work of this scientific provocateur.
TABLE OF CONTENTS
Disparity, adaptation, exaptation, bookkeeping, and contingency at the genome level — Jürgen Brosius
Heterochrony, disparity, and macroevolution — Kenneth J. McNamara and Michael L. McKinney
Whale barnacles: exaptational access to a forbidden paradise — Adolf Seilacher
Tempo and mode in animal evolution: inferences from rocks, Hox, and molecular clocks — Kevin J. Peterson, Mark A. McPeek, and David A. D. Evans
The competitive Darwin — Hugh Paterson
Key innovations, convergence, and success: macroevolutionary lessons from plant phylogeny — Michael J. Donoghue
Wonderful strife: systematics, stem groups, and the phylogenetic signal of the Cambrian radiation — Derek E. G. Briggs and Richard A. Fortey
Stephen Jay Gould on species selection: 30 years of insight — Bruce S. Lieberman and Elisabeth S. Vrba
The neutral theory of biodiversity and biogeography and Stephen Jay Gould — Stephen P. Hubbell
The dynamics of evolutionary stasis — Niles Eldredge, John N. Thompson, Paul M. Brakefield, Sergey Gavrilets, David Jablonski, Jeremy B. C. Jackson, Richard E. Lenski, Bruce S. Lieberman, Mark A. McPeek, and William C. Miller, III
The evolution of complexity without natural selection, a possible large-scale trend of the fourth kind — Daniel McShea
Mass turnover and heterochrony events in response to physical change — Elisabeth S. Vrba
Imperfections and oddities in the origin of the nucleus — Lynn Margulis, Michael F. Dolan, and Jessica H. Whiteside
Mass extinctions and macroevolution — David Jablonski
Paolo Coccia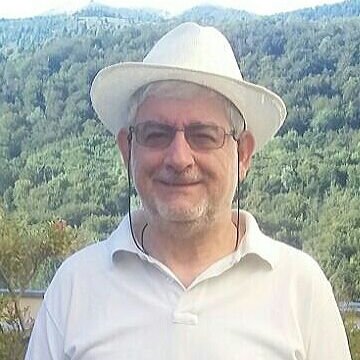 Fondatore di Pikaia e appassionato bibliofilo, cacciatore di riferimenti bibliografici (evoluzionistici) ovunque si trovino. A tal proposito ho finalmente terminato la collana editoriale 150 ANNI DI STORIA DELL'EVOLUZIONE IN ITALIA. PERCORSI E ITINERARI BIBLIOGRAFICI, recensita qui su Pikaia man mano che pubblicavo i volumi. Sul mio blog https://darwininitalia.blogspot.com è disponibile la descrizione dell'intera opera. Email: pacoccia@gmail.com